Balance.  Flexibility.  Strength. 
Whether you're just beginning an exercise program, are recuperating from an injury or accident, or are a fitness enthusiast, a consistent Pilates practice will benefit you.
Pilates restores the body to true balance while improving your posture, strength, and coordination. By working the spine in all directions and strengthening the core muscles, Pilates is not only an overall conditioning program but truly a practice for quality of life.
The postural correction and core strengthening that a consistent practice creates not only improves how we look, it also often results in pain relief or alleviates chronic pain completely. Having strong abdominal muscles protects the back, often a weak point due to our often sedentary, technology-driven lives.
The Pilates method produces lean, lithe physiques. Pilates speaks to today's concerns of alignment, injury prevention and correct breathing, while simultaneously stretching and strengthening. It's gentle enough to be performed by pregnant women, and sophisticated enough to challenge and train elite athletes.
Body Fundamentals specializes in Classical Pilates, Progressive Pilates and Post-Rehabilitation Pilates. Begin your Pilates practice today with a call to Body Fundamentals in Tucson: 520-299-6541.
Pilates Principles
Awareness . Balanced Muscle Development . Breathing . Control. Concentration . Centering . Precision . Rhythm . Whole Body Movement
SEMI-PRIVATE PILATES SESSIONS
Sessions are 50 minutes
Register for semi-private Pilates sessions so you and a partner can enjoy a mutually encouraging, exclusive Pilates experience. Pre-registration required.
Appropriate for: All levels - Beginner to Advanced
PRIVATE PILATES SESSIONS
Sessions are 50 minutes
Private Sessions are customized per each client's needs and goals. At your Initial evaluation and first session you will complete a detailed intake to help Genevieve learn about your background and design a program plan.  During that session she will conduct a postural evaluation to determine  and a detailed analysis of your current movement patterns.  No prior Pilates experience necessary. Please allow 90 minutes for your Initial evaluation and first session.
Appropriate for: All levels
Tuesday - Saturday

Semi-Private and Private Lessons

 by Appointment


Please call: 520-299-6541
or email: change@bodyfundamentals.com

Group Equipment Classes 

Thursdays
Chair Quartet - Beginning/Level I
9:00am-9:50am

Saturdays
Chair Quartet: Beginning/Intermediate Level II
Level I/II
10:15-11:10am

Chair Quartet: Advanced/Instructor level Master class
Ideal for Pilates Instructors, Pilates Teachers in training and Advanced Pilates students
1:00-1:50pm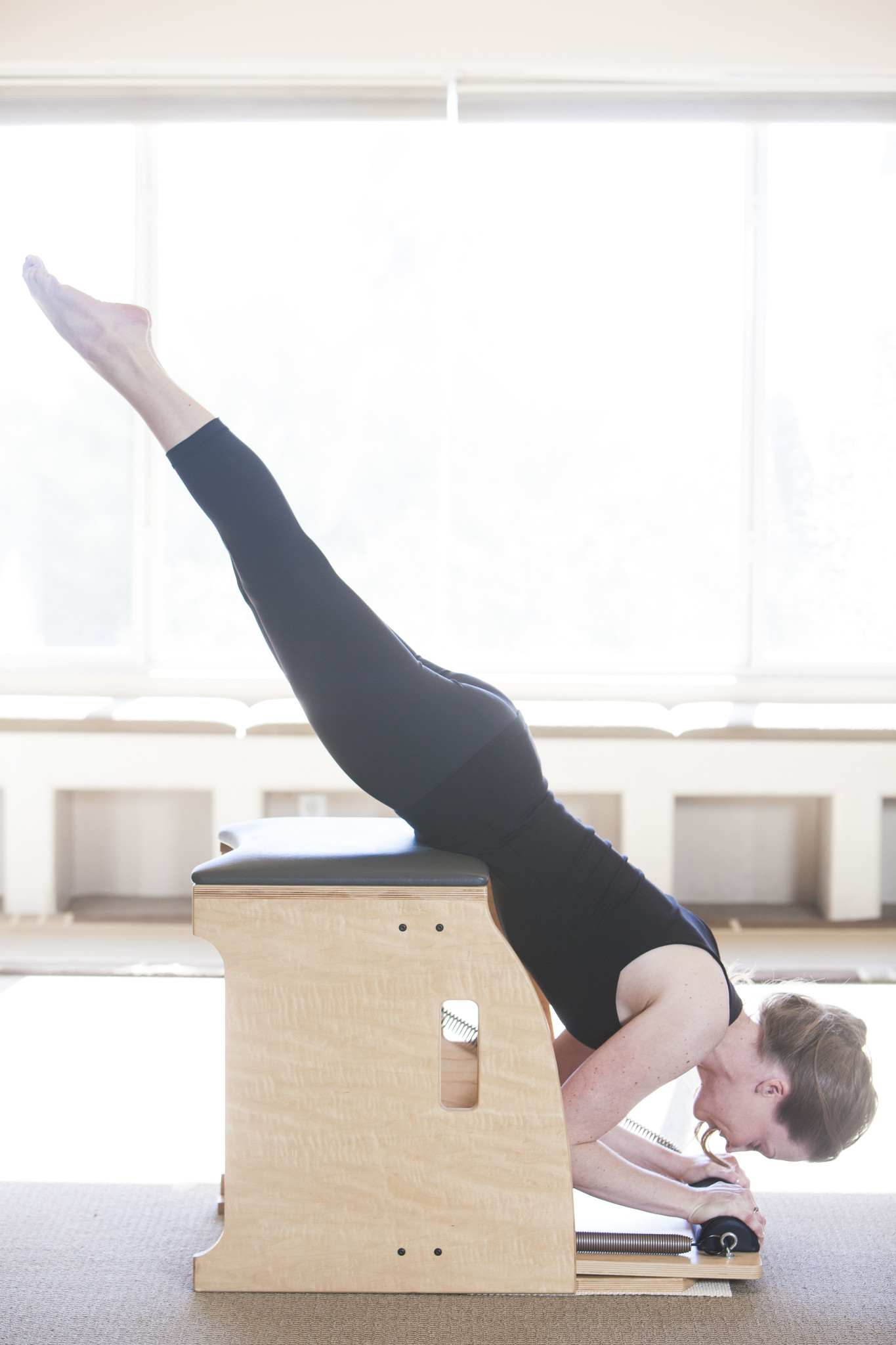 Weekly Master Class 
Challenge yourself in this unique Instructor level master class,
delivered in a supportive, small group studio environment.
This Class is ideal for Pilates Instructors, Pilates Teachers
in training and Advanced Pilates students.
Take time for your personal practice,
learn advanced variations + refine current methods.
 Saturdays @1pm. Class size limited to 5pp.
Pre-registration required. Please call 520-299-6541.
FREQUENTLY ASKED QUESTIONS
How often should I practice Pilates?
We recommend 2-3 hours a week for optimal results. One session a week will provide changes in the body, but it will take longer to see results. We recommend 2 private sessions and 1 group class or 2 group classes and 1 private session.
How soon will I notice results?
That depends. Each person has different needs that will determine how the body responds. However, most clients see results after 10 sessions.
If I have Parkinson's Disease (P.D.) can Pilates help?
Yes. One of the fundamental principles of Pilates is spinal alignment which aids in over-all Postural correction. Also, a consistent Pilates program results in balanced muscle development, and improved coordination and flexibility.
If I practice Yoga will Pilates still be beneficial?
Yes, they are a great complement to each other. While both focus on strength, flexibility and breathing, a Pilates practice takes it a step further by increasing core abdominal strength, which can help improve your Yoga practice.
Do I need cardio activities if I take Pilates?
Yes, Pilates is a non-impact, strengthening workout that only becomes cardiovascular at the advanced levels.
If I'm injured, can I still do the work?
Absolutely, the training is designed to meet the individual. Each program is customized to the client's specific needs.
"To achieve the highest accomplishments within the scope of our capabilities in all walks of life, we must constantly strive to acquire strong, healthy bodies and develop our minds to the limit of our ability."
— Joseph Pilates, Return To Life
Tucson Studio Closure Dates 2018
Easter and Passover
We will be closed for the Holidays on Friday, March 30th - Monday, March 2nd. We will re-open Tuesday, April 3rd.
Summer 2018
We will be closed Tuesday, July 3rd -
Monday July 16th for Summer Vacation. We will re-open Tuesday, July 17th.
September 2018
Please note, the studio will be closed for Home Improvements and Studio maintenance Tuesday, September 4th - Monday, September 17th. We will re-open Tuesday, September 18th.
Studio Hours
Tuesday - Friday: 9:00am - 6:30pm
Saturday: 9:00am - 5:00pm