Congratulations Suzanne Baron Helming!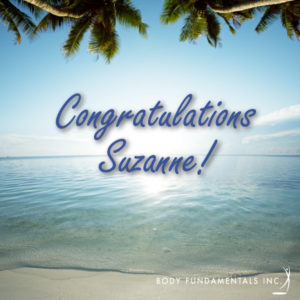 This past September was Suzanne's 13th Pilates Anniversary. 13 years!!  I want  to congratulate Suzanne I and invite you to join me in celebrating her on this incredible milestone.  If you know her, please take a moment to recognize her with a comment below or message on our FB page.
Congratulations wonderful Suzanne!  In the midst of a demanding career, a beautiful busy family,  community and charity work, and Life, you manage to show up week after week and practice Pilates.
Thank you so much!  It is a pleasure knowing you and teaching you.
With Much Love,
-Geneviève