Do you remember the December post about Neurexan, a homeopathic sleep aid that helps with sleeplessness and overactive mind?
Well, as someone with an overactive mind and frequent insomnia, I decided to give it a try. I admit I was skeptical, thinking "can homeopathic really beat my prescription sleep meds?" With my prescription sleep meds, I'd often wake up groggy and be irritable the next day. I had tried taking Melatonin for a while some years ago, but it gave me nightmares. You could say that I was cautiously optimistic about trying something new.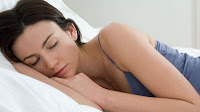 So I've tried taking Neurexan as needed for the past month. One of the nicest things about it is that it is gentle, it doesn't make you start to feel overly drowsy like you're slipping into one of the prescription sleeping pill comas. In fact, if you take a Neurexan tablet before you get in bed and relax, it seems like you then just have to take another one after 15 minutes. So I've adjusted my bedtime routine and after I wash my face and brush my teeth, I dissolve the tablet under my tongue and read something non-stimulating until I feel tired, typically it takes about 10 minutes to kick in for me.
The final verdict: Neurexan sleep aid does work to calm my overactive mind and help me in winding down and drifting off to sleep. I still have to actively engage myself in slowing down at night, but I do prefer it to the prescription pills that would just take over my body and make me drowsy. This gently guides me into a peaceful sleep, and that is definitely worth a "thumbs up" to me. If you're interested in Neurexan, it is available at Body Fundamentals Tucson studio.
– Guest Writer Hilary Beckovich